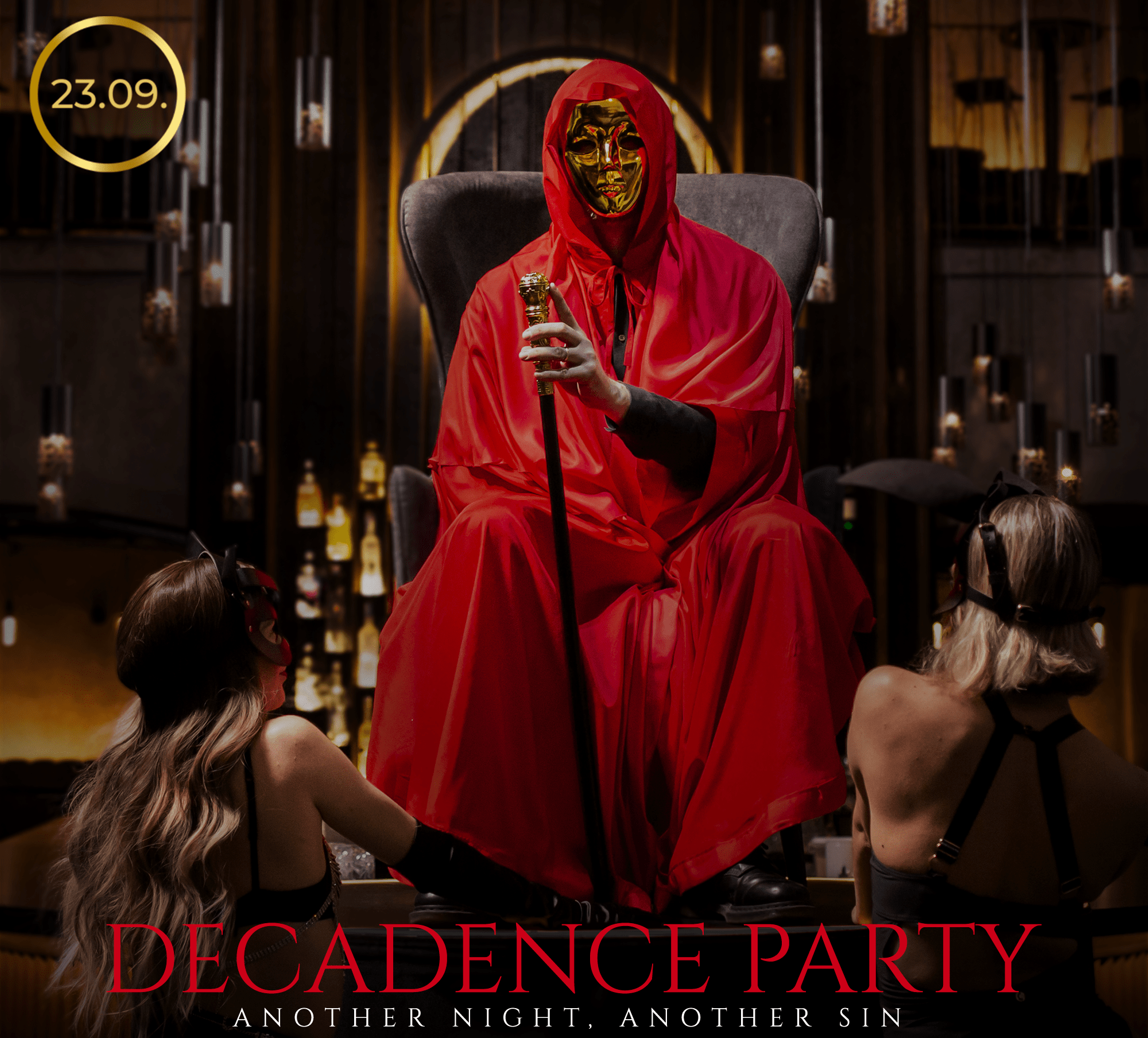 Staňte se součástí Decadance party
a získejte konzumaci v hodnotě 1000 Kč!
Zašlete nám vaši fotku v outfitu, ve kterém se chystáte na večírek.

20 nejkreativnějších z vás získá konzumaci na baru v den akce v hodnotě 1000 Kč.

Vaše fotky posílejte do 20.9.2023 na email: produkce@moonclub.cz

Po té pouze stačí přijít do Moonclubu v zaslaném outfitu 23.9.2023 mezi 21.00 až 22.00 a nahlásit se u vstupu.

vaše Zaslané fotografie nebudou nikde zveřejňovány.
BECOME A PART OF THE DECANDENCE PARTY
AND GET CONSUMPTION WORTH 1000 CZK.
SEND US YOUR PHOTO IN THE OUTFIT IN WHICH YOU WISH TO COME.

WE WILL SELECT THE BEST 20 OF YOU AND CONTACT YOU.

SEND YOUR PHOTOS BY 20.9.2023 TO EMAIL: PRODUKCE@MOONCLUB.CZ

IN ORDER TO PICK UP THE CONSUMPTION YOU SHOULD ARRIVE TO THE CLUB in the outfit ON 23.9.2023 BETWEEN 9:00 PM AND 10:00 PM AND REPORT AT THE ENTRANCE.

your PHOTOS WILL NOT BE PUBLISHED ANYWHERE.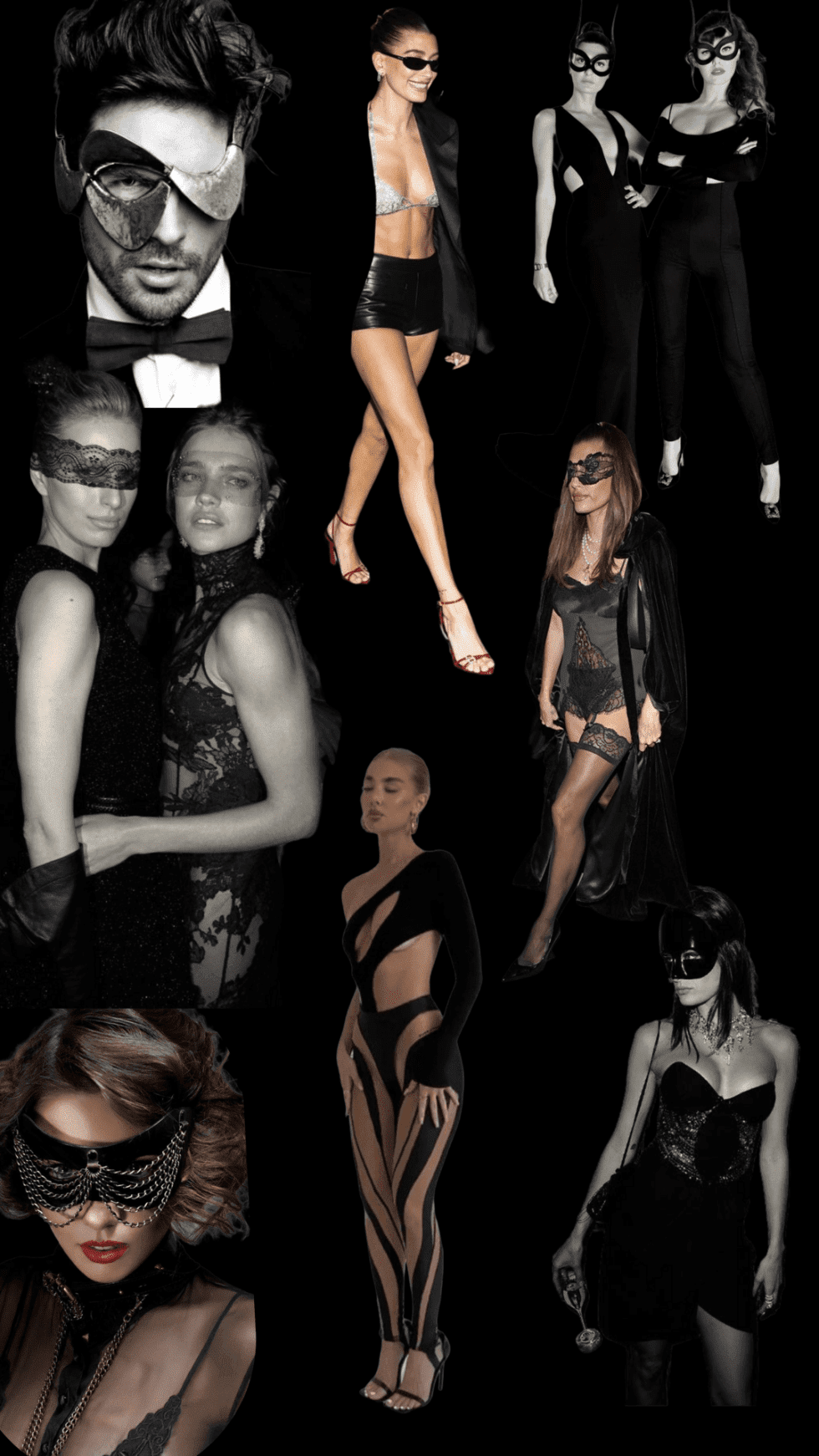 NEBUĎTE JEN NÁVŠTĚVNÍK.
HRAJTE S NÁMI NAŠÍ HRU A BUĎTE SOUČÁST DECADENCE PARTY.
Vstup je povolen jen s maskou.
Pokud přijdete bez masky, masku budete moci zakoupit na vstupu za 100 Kč.
Pomozte nám vytvořit nezapomenutelnou atmosféru, při pohybu po klubu noste prosím masku.
Dress code na tuto noc je elegantní, vyzývavý, sexy a odhalující. Avšak nahota nebo explicitní odhalovaní není žádoucí.
Nedotýkejte se nikoho, kdo k tomu nedá souhlas.
Chovejte se k sobě navzájem, k účinkujícím i personálu s respektem.
Žádný druh agresivního chování nebude tolerován.
DECADANCE PARTY JE SÉRIÍ UMĚLECKÝCH VYSTOUPENÍ,
KDY KOSTÝMY ÚČINKUJÍCÍCH A HOSTŮ POMÁHAJÍ DOKRESLIT ATMOSFÉRU VEČÍRKU.
Proto všechny žádáme, aby dodržovali pravidla DECADENCE PARTY.
Děkujeme.
---
DON'T JUST BE A VISITOR.
JOIN US IN OUR GAME AND BECOME A PART OF THE
DECADENCE PARTY.
Entry is allowed only with a mask.
If you arrive without a mask, you will be able to purchase one at the entrance for 100 CZK.
Please wear a mask while moving around the club to help us create an unforgettable atmosphere.
The dress code for this night is provocative, sexy, and revealing, but nudity or explicit exposure is not desired.
Do not touch anyone without their consent.
Treat each other, the performers, and staff with respect.
Any form of aggressive behavior will not be tolerated.
THE DECADANCE PARTY INCLUDES A SERIES OF ARTISTIC PERFORMANCES,
WHERE THE COSTUMES AND SHOWS HELP TO COMPLETE THE ATMOSPHERE.
WE THEREFORE ASK EVERYONE TO FOLLOW THE RULES.
THANK YOU.