Velvet is smooth and luxury just like your evening in the Velvet lounge. This is a perfect one for parties of 25 people. We will be glad to book it for you, the only condition is the total spent over 12000 CZK (Tue-Thu) or 25000 CZK (Fri-Sat). You can also book just one table for 2-5 people with the minimum spent 5000 CZK.
Please call for reservation
MONDAY - FRIDAY BETWEEN 10:00 AND 18:00 OR AFTER 18:00 EVERY DAY: : +420 703 140 640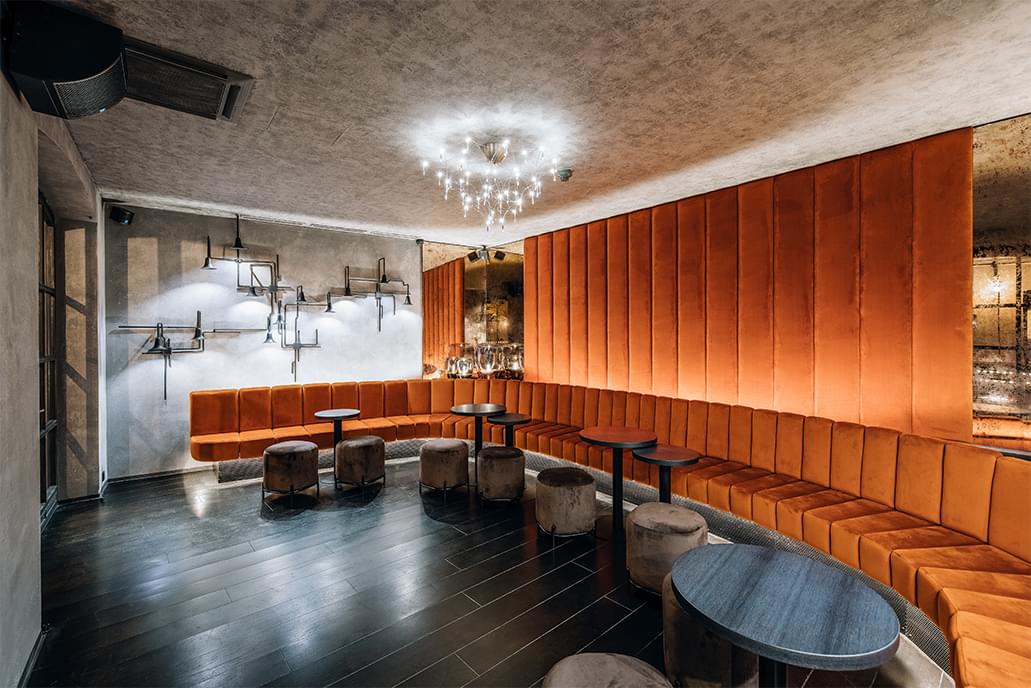 Tarot symbolism hides the secret of life and universe, you can discuss it until early morning. This lounge is for 15 people and the minimum spent is 8000 CZK (Tue-Thu) or 15 000 CZK (Fri-Sat). Prices are shown with VAT included.
Please call for reservation
MONDAY - FRIDAY BETWEEN 10:00 AND 18:00 OR AFTER 18:00 EVERY DAY: : +420 703 140 640